Roller bearing 22218
Type:
Spherical roller bearing
Contact:
Whatsapp&wechat: +86-13793139361
Short description
Spherical roller bearing 22218 is a kind of self aligning roller bearing. It have 3 years warranty and free sample. 20% discount for new year. Please don't hesitate to contact us. DAOQI PARTS have more than 20 years of OEM ,ODM services.
Spherical roller bearing 22218 introductions:
Generally speaking, the spherical roller bearing 22218 is a double row roller bearing. By the way, there is another kind of spherical roller bearing– Spherical roller thrust bearing. Because of its unique design raceway and asymmetric roller, its application range is relatively small.
22218K roller bearing is Open bearing, with no seals or shields and self-aligning performance. When our shaft is not in the center position due to installation errors, self aligning roller bearings and self-aligning ball bearings are our best choices.
Double roller bearing has an oil passage and an oil hole, then makes the entire equipment very easy to maintain. This is almost beyond the reach of other types of bearings.
Self aligning bearing 22218 features: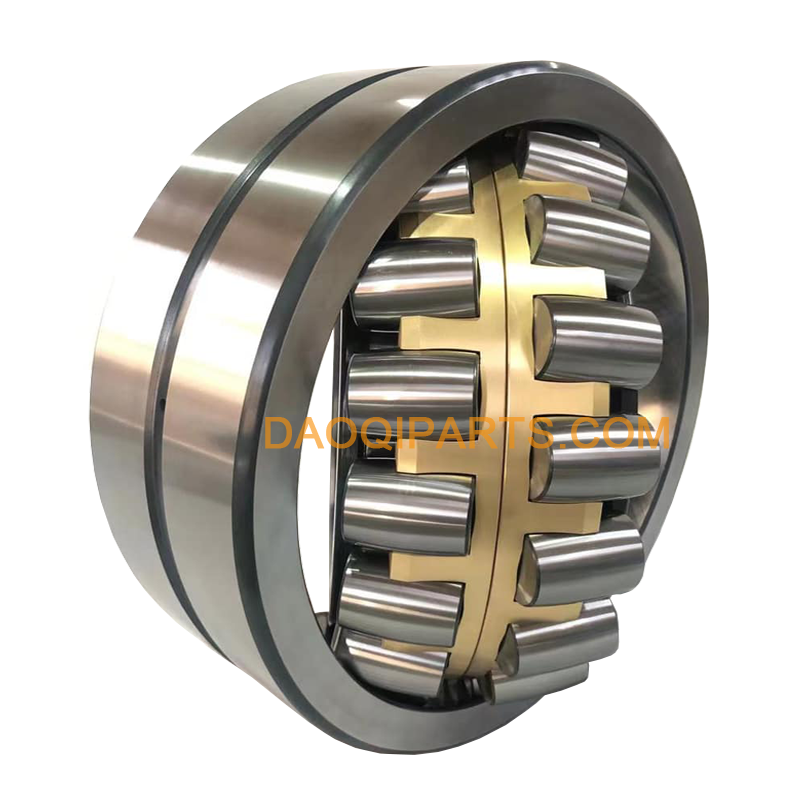 With self-aligning function, it can bear not only radial load but also axial load
Straight roller bearing and taper bore roller bearing.
We have 3 years quality warranty. before the order, free samples will be provided for checking quality.
Famous brand bearing authorized distributor, 100% original products.
The large inventory to ensure fast delivery time, only 2-3 days.
7×24 hours online services. more than 20 years experience for OEM service, professional designer for customization, and precision technical support.
Same series with track roller bearing 22218: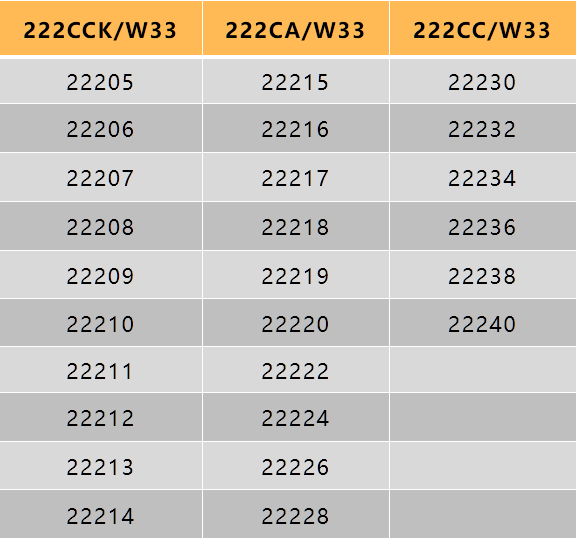 Application of steel rollers with bearings 22218K:
Among all bearing types, spherical roller bearings have the largest bearing capacity, but the speed is relatively low, so especially suitable for the continuous working environment, such as large paper making machinery, mining machinery, crusher, packaging machinery, food machinery, etc.
Different working environments have different requirements for bearing cages. For example, the brass cage is usually selected for vibrating screen bearings, and steel structure retainers are usually used for paper making machinery and equipment.
More details for spherical roller bearing :
According to different materials, spherical roller bearing has 2 kinds of cages: brass cage and steel cage. DAOQI PARTS provide 7×24-hour online service. All products have 3 years quality warranty. Any inquiries or questions, please don't hesitate to contact us. Samples are free to sent to you for quality tests. At same time , we can provide bearing puller, journal bearing, linear bearing, bush bearing, carrier bearing, magetic bearing, sprocket chain, coupling, etc.