SL185020 bearing
Type:
Full roller bearing
Contact:
Whatsapp&wechat: +86-13793139361
Short description
Roller bearing SL185020 is one of the most commonly used full complement roller bearings, and we can also provide SL, NNCF series. DAOQI PARTS have more than 20 years of OEM ,ODM services. We are one of the most professional bearing suppliers in China.
Full roller bearing and cylindrical roller bearing
SL185020 bearing (also called NNCF5020 bearing) and cylindrical roller bearing have the same structure. And the rolling elements are completely same. One is have steel cage, brass cage, nylon cage. The other don't have cage, only have rolling elements-cylindrical rollers.
1. The carrying capacity is different: the contact surface of the roller is a straight line. Under the same size, the bearing capacity of the full complement cylindrical roller bearing is greater.
2. The noise is different: at the same speed, the larger the contact surface, the greater the noise during operation.
3. Different speeds: the contact surfaces of the rolling elements are different, and the speeds are different. If the contact surface is large, the speed is relatively slow, so the cylindrical roller bearing has an advantage in the speed.
SL185014 full roller bearing features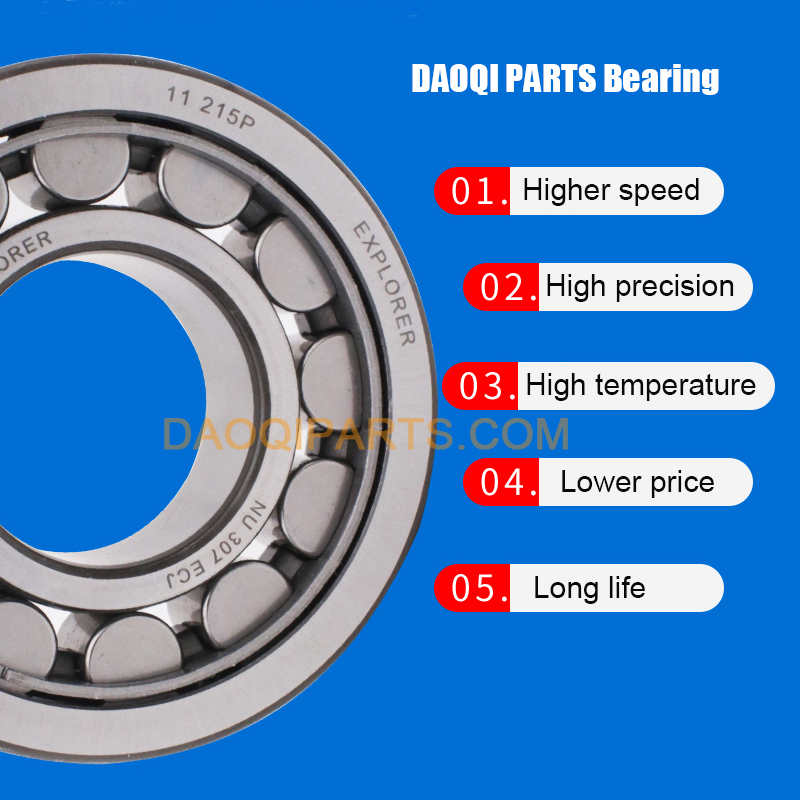 Precision rollers to keep low noise and fast speed. Running at stable speed to keep high efficiency.
Steel cage, brass cage, nylon cage for different work environments.
Precision bearing, the material is stainless steel for long life, we have 3 years quality warranty.
Precision and secret technology, corrosion-resistant, and wear-resistant cylindrical roller.
DAOQI PARTS are a china manufacturer for different types of bearing. We have ball bearings home depot on Hong Kong, Malaysia. The large inventory to ensure fast delivery time, only 2-3 days.
Same series with roller bearing NNCF5020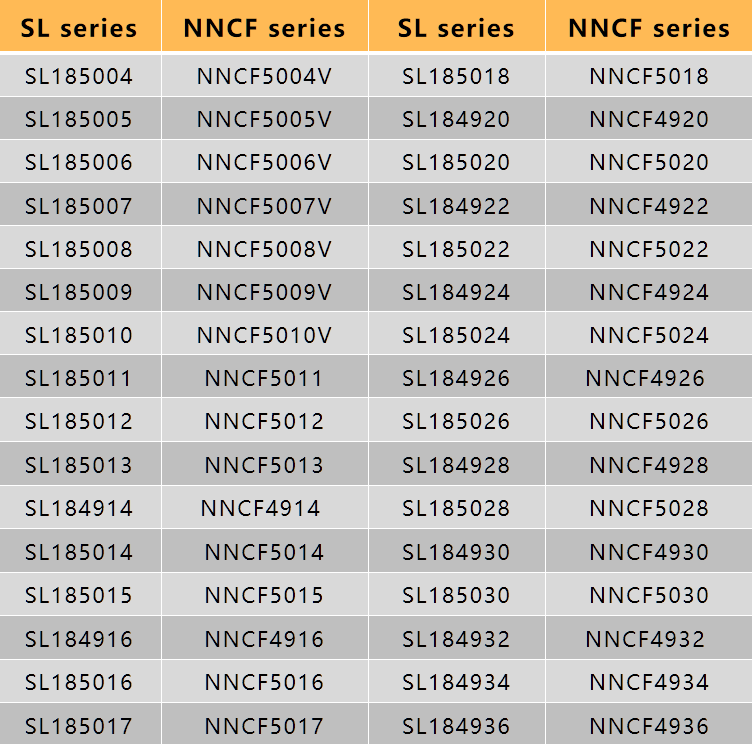 How to install full complement SL185020 bearing
1. To choose the correct way and special tools to replace and install the cylindrical roller thrust bearing. Note that the inner diameter of the inner ring of the bearing is consistent with the outer diameter of the shaft to avoid excessive expansion.
2. Straight roller bearing doesn't run for a long time, the contact surface is relatively large, and it is easy to rust. We need to prevent rusting of mechanical parts through manual intervention. The most common method is to apply lubricating oil.
Finally, we provide free samples for all customers, please don't hesitate to contact us. We will provide 7×24 hours of service, the best price, best quality, and best service for all customers.
DAOQI PARTS will be your best partner. May we get a reply from your purchase department for further cooperation?
Full complement cylindrical roller bearing
Full complement cylindrical roller bearing have the largeest radial load capacity in all roller bearing. We provide 5 years warranty and OEM service.