ball bearing 52208
Type:
Thrust ball bearing
Contact:
Whatsapp&wechat: +86-13793139361
Short description
DAOQI PARTS  are one of the professional bearing suppliers in china. Thrust ball bearing 52208 is a simple roll bearing, suitable for high-speed rotating machinery and equipment. We have 3 years warranty and 5 years after sell service. More than 20 years of OEM ,ODM services.
What service for ball bearing 52208 :
The best service for thrust ball bearing 52208M:
A. Minimum order quantity–our minimum order quantity is 1 set. Whether you are a bearing distributor or an end bearing industrial customer, we will provide you with the best quality and after sell service. If you are finding bearing suppliers near me, please contact us.

B. Payment methods-Western Union, TT, Paypal. We support various payment methods. At the same time, if you are financially inconvenient, we support paying 50% before delivery, and then paying the balance after you receive the goods and check them correctly.

C. According to the customer's requirement we can adjust the price according to your market demand changes. Accept customer's drawings or samples, provide OEM and ODM service of the thrust bearing. if you want know thrust bearing size and thrust bearing price, please don't hesitate to contact us.

D. Excellent quality depends on the fast speed, low noise, long life. We will send free samples for checking quality. We will provide customers with a suitable transportation route according to the weight. Usually, we recommend DHL, FEDEX, UPS by air.
Thrust bearing 52208 car bearing features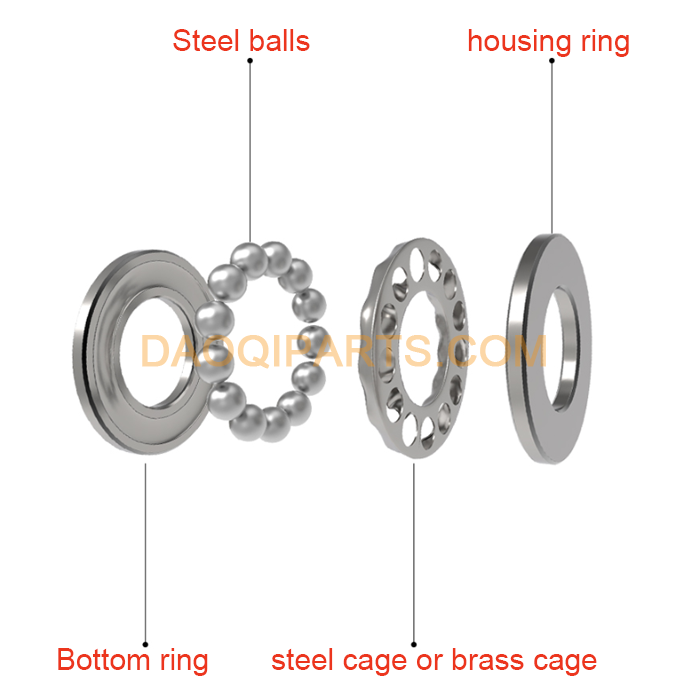 Thrust pad bearing 52208 is a plain bearing with a special structure and a widely used ball bearing.
Thrust bearing type:single direction axial thrust bearing and double direction thrust ball bearing.
Simple structure and precision balls with high limit speed. It is a kind of axial bearing and sealed thrust bearing.
Brass cage and steel cage for the different work environments. At same time, we can provide radial and thrust bearing housing.
DAOQI PARTS are a china manufacturer for different types of bearing. We have ball bearings home depot on Hong Kong, Malaysia. The large inventory to ensure fast delivery time, only 2-3 days.
Same series with ball bearing 52208: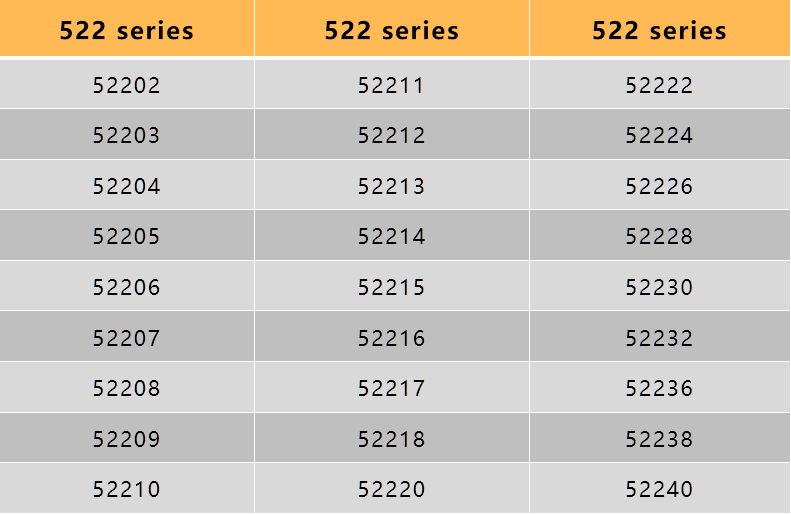 Thrust bearing 52208 package
DAOQI PARTS provide 7×24-hour online service. Bearing wheel 52208 have 3 years quality warranty.
1. The package of ball bearings for sale: original package.
2. Tube package for miniature bearings, single box package for middle bearing, wooden box for big bearings.
3. Put into wooden pallets for sea freight.
4. Thrust collar bearing 52208 has stock in Hong Kong and Malaysia for fast delivery.
5. if you want know more about 52208 wheel bearing cost, please contact.