Famous brand hub bearing distributor:
1. As we all know, Sweden bearings are the best design and quality bearing in the world. More importantly, we got the authorized distributor of Sweden bearing in 2010.
2. At the same time, we are the agent of Japan bearing, Germany bearing, and china famous bearing agents too. All the bearings have three years guaranteed.
3. You can also choose Chinese bearings. In recent years, with the development of China's industry, our products can fully meet the requirements of all precision instruments. Of course, we still have two years warranty.
1. Under normal conditions of use, Sweden bearing has a warranty of 3 years. Under high-temperature conditions, improper use trailer hub will greatly reduce the service life of the bearing.
2. If you need to apply under high-temperature conditions for a long time, it is recommended that you choose a professional wheel hub bearing, designer will replace steel balls with ceramic balls according to the size and application environment you provide, then you can use it normally at a temperature of 300 degrees. No safety issues even if you run it for a long time.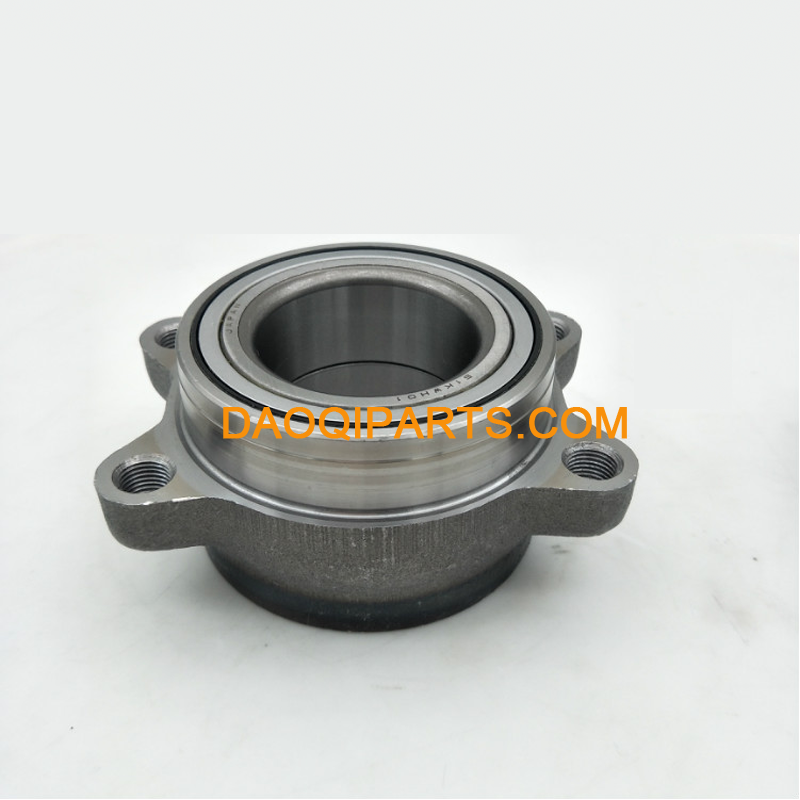 The hub bearing is mainly used on the axle of the car to weigh the weight of the entire car and provide scenic guidance for the rotation of the wheel hub. The rear wheel bearing not only must bear the strong axial load but also bear the radial load. It is a very important part of the entire car. Special attention is to do regular inspections and replacing front wheel bearings regularly
Anyway, we have more than 20 years of bearing sales experience, professional non-standard bearing designer, 15 years of famous brand bearing authorization. Please believe me, cooperating with us is your most correct choice. DAOQI PARTS have a professional wheel bearing replacement team, we can answer any questions for you.