Cylindrical roller bearing can't replace the groove ball bearing:
Today, our customer asked us a question, Can a ball bearing of the same size replace with a roller bearing? According to actual case for many years, our answer is NO.
A 40-kilowatt belt drive generator, the pulley end uses cylindrical roller bearing NUP309ECJ, and the other end uses groove ball bearing 6309ZZ/C3. But the bearing life of the pulley end does not exceed 1200 hours at most, there will be abnormal noise. After analysis by technicians, a large part of the reason is that NUP309ECJ has no oil seal. It is proposed that NUP roller bearings can be replaced with sealed bearing 6309RS. Can deep groove ball bearings be used instead of cylindrical roller bearings?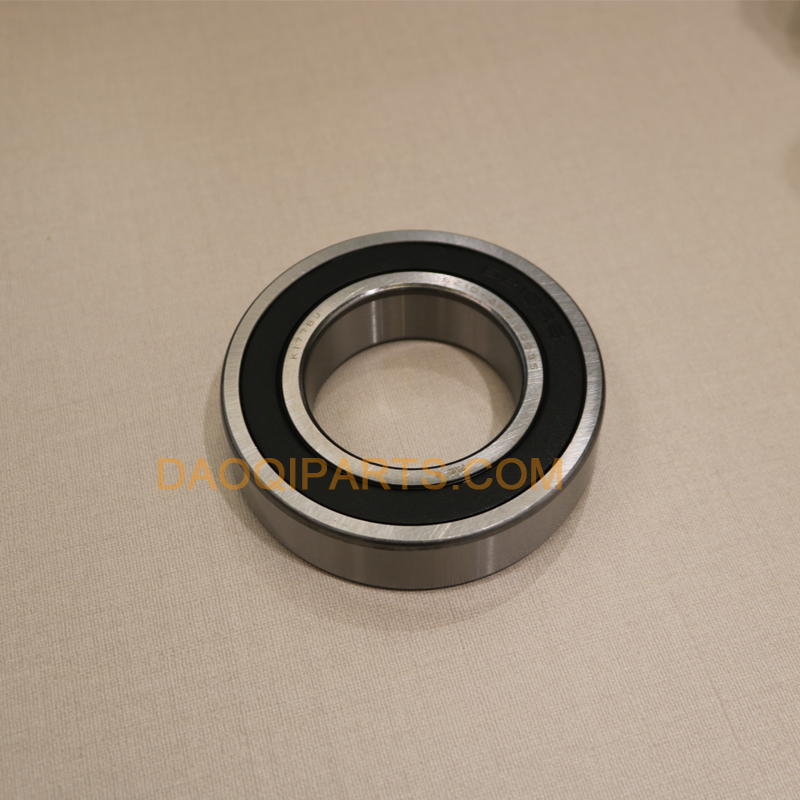 Our answer is groove ball bearing and cylindrical roller bearing are not interchangeable, for the following reasons:
1. The radial force and axial force that deep groove ball bearings and cylindrical roller bearings can withstand are different. Although the structure is similar, the speed of the ball bearing is fast and the bearing capacity is small. The roller bearing has a large contact area, so the bearing capacity is much greater than that of the ball bearing, and the speed is also lower. If the bearing life is too short, check whether there is a problem with the shaft, whether the bearing installation method is a problem, and whether the Sweden used is genuine.
2. Deep groove ball bearings are the most common type of rolling bearings. Its biggest advantage is its fast speed. The deep groove ball structure is divided into two types: sealed and open. The open type refers to the bearing without a sealed structure, and the sealed deep groove ball is divided into a dust-proof seal and an oil-proof seal.
3. Cylindrical roller bearing is a kind of radial rolling bearing. Its internal structure adopts rollers arranged in a 90° mutually perpendicular crosswise arrangement, and spacers or spacers are installed between the rollers, which can prevent the rollers from tilting or observing each other, and effectively prevent the increase of rotation torque.